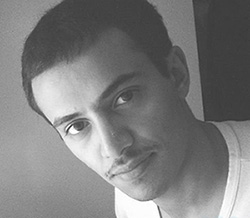 Dr. Ibrahim Alsolami Postdoctoral fellow, KAUST Visual Computing Center King Abdullah University of Science and Technology (KAUST), Bldg. 1, Level 2, Rm 2204-CU01, Thuwal, 23955-6900, Saudi Arabia.
x=ibrahim.alsolami, y=kaust.edu.sa, my email is: x@y
Education:
University of Oxford, United Kingdom.
Doctor of Philosophy (PhD) in Engineering Science, 2014.

University of Waterloo, Canada.
Master of Applied Science (MASc) in Electrical and Computer Engineering, 2010.

King Fahd University of Petroleum and Minerals, Saudi Arabia.
Bachelor of Science (B.S.) in Electrical Engineering, 2004.

Research Interests: Inverse problems in computational imaging. Currently, I am working on time-of-flight imaging in the photon counting regime via single-photon avalanche diodes (SPADs).
Additional Details: Ibrahim